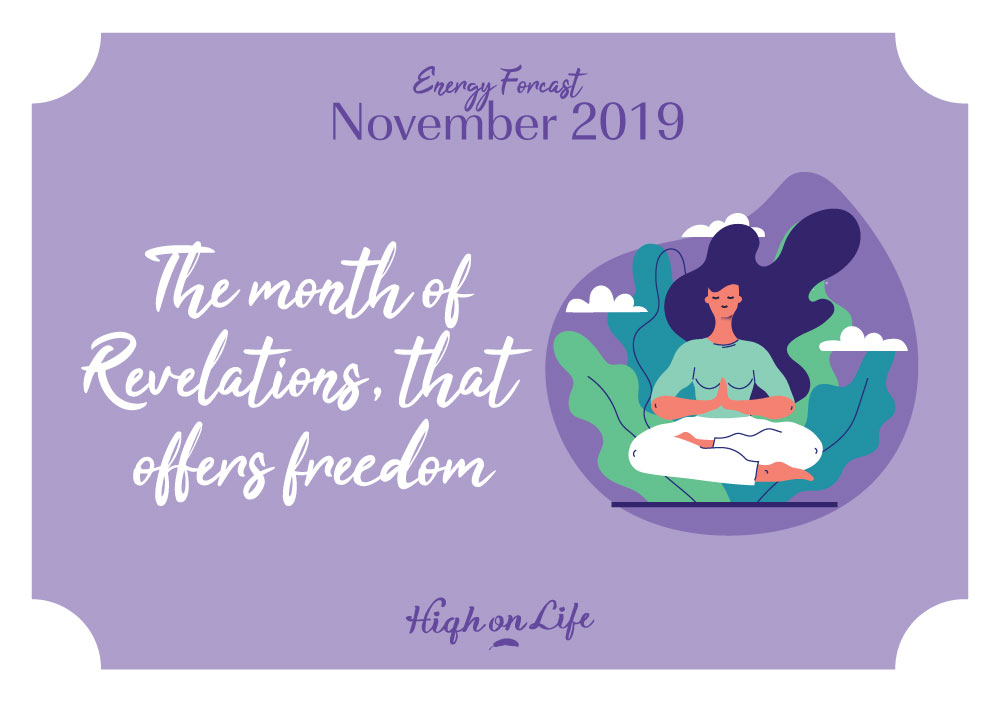 November 2019 is giving everyone an opportunity to transform something fundamental in your identity. A complete transformation can happen through divine means. It is a beautiful period for inner work and self-discovery. You might find a spiritual teacher or some mentor or a guide who can guide you towards your true life purpose.
But remember this transformation is not necessarily smooth. Change is often a little uncomfortable. This particular transformation happens by you facing your shadow side.
You may feel restless, agitated and very judgemental about self and others during most of this month. There will be a lot of confusion and conflict in your mind which may affect your decisions. But if you maintain a low key, this month can give you magical revelations in all walks of your life.
Your intuition is heightened and you may receive deep lasting insights. Just pay attention to your thoughts and feelings, they are indeed trying to tell you something profound.
This month's energy will encourage you to change your life in a massive way. You will feel like leaving behind old belief systems and ways of doing things that have become stale and out-dated. You can no longer procrastinate on making changes that you know in your own heart you need to make. By the end of the month suddenly everything will be crystal clear to you. It's time to evolve. Embrace this new direction in your life as it is liberating and exciting.
When there is confusion, take things slowly. Don't rush into decisions. It is time to introspect and take things easy. If you can, take a break and relax.
You are suggested to be kind and patient in your relationships. A huge revelation in relationships will happen this month. You can amend your romantic relationship if you are patient and listen carefully.
Communication is affected throughout the month. So be mindful of what you say to others. Be careful in sharing your data/opinions online.
Also, take care of your finances. Avoid spending too much on luxury. It is a good time to resolve your financial issues (including other issues).